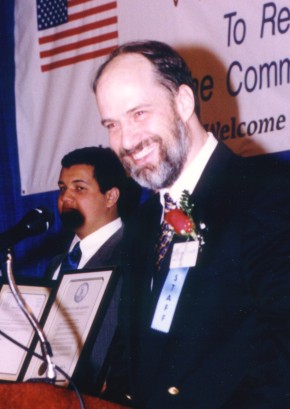 Peter Falkenberg Brown has been speaking publicly since 1979. His speciality and niche in public speaking closely follows his favorite essay topic: "The Culture of Kindness." (Click on the Culture of Kindness link above to read columns that represent his varied speaking topics.)
He is in the process of changing the title of his essay section (and video blogs) to:
"Love, Freedom, and the World."
"Peter Brown did an excellent job with the keynote speech. This man is not only capable of speaking to a national audience but he has 'world-class' ability in public speaking."
~ Senator Larry Pressler ~ former US Senator from South Dakota
His speaker's fees are negotiable. For more information, or to book a speech, please call (207) 657-1428, or send an email to:

Here's a link to Peter's Bio.