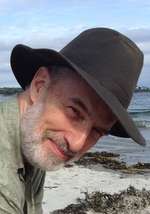 Many young people today have given up on marriage and are even questioning if they want to have children.
To many, marriage and family life seems to be broken.
Is there a way to restore hope and viability to the concept of marriage?
Will it help marriages last longer and provide more happiness if we approach marriage with more clarity and with new ideas?
You can watch the video on Youtube: https://youtu.be/2kta7bN4GCs
or below:
Peter Falkenberg Brown is passionate about writing, publishing, public speaking and film. He hopes that someday he can live up to his favorite motto: "Expressing God's kind and compassionate love in all directions, every second of every day, creates an infinitely expanding sphere of heart."

~ Deus est auctor amoris et decoris. ~