Everybody Wants Love, Beauty, Joy, and Freedom
An introduction to my new YouTube Channel: "Love, Freedom, & the World."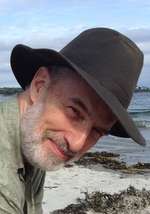 Peter Falkenberg Brown is passionate about writing, publishing, public speaking and film. He hopes that someday he can live up to his favorite motto: "Expressing God's kind and compassionate love in all directions, every second of every day, creates an infinitely expanding sphere of heart."

~ Deus est auctor amoris et decoris. ~
"The Epiphany of Zebediah Clump"
Watch our first film right here.