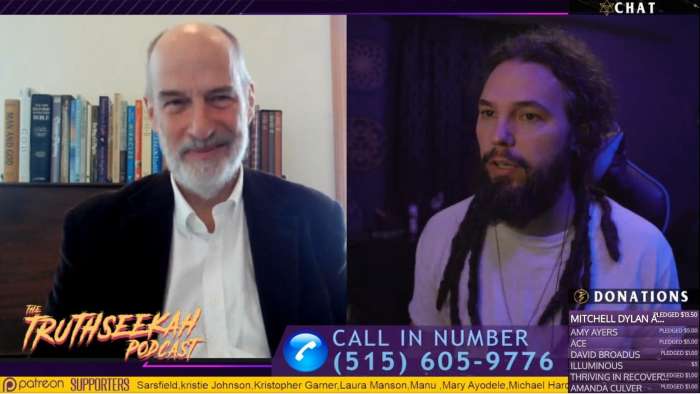 On August 10, 2021, I was interviewed on the "TruthSeekah" Podcast about my book The Mystical Love of God: Divine Writing Messages from the God Who Is Always with Us. It was an hour and fifteen minutes: the time after that were remarks by "TruthSeekah."
I thoroughly enjoyed the discussion, and I think you might too!
And, I thank TruthSeekah for having me on!
The interview is here: