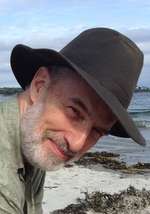 One of the questions facing the world today is how to mesh the moral imperatives of religion with the rights of all individuals to pursue happiness in a free and democratic society.
This question is intensely relevant in 2017 as we observe the suffering of individuals living in totalitarian regimes, both religious and secular.
How can we create a moral and good society and still allow people to be free?
You can watch the video on YouTube: https://youtu.be/D070bgzRdf0
or watch it here:
Peter Falkenberg Brown is passionate about writing, publishing, public speaking and film. He hopes that someday he can live up to his favorite motto: "Expressing God's kind and compassionate love in all directions, every second of every day, creates an infinitely expanding sphere of heart."

~ Deus est auctor amoris et decoris. ~