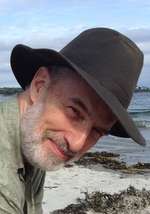 SEE VIDEO LINK BELOW.
The essay upon which this speech was based is on this page.
---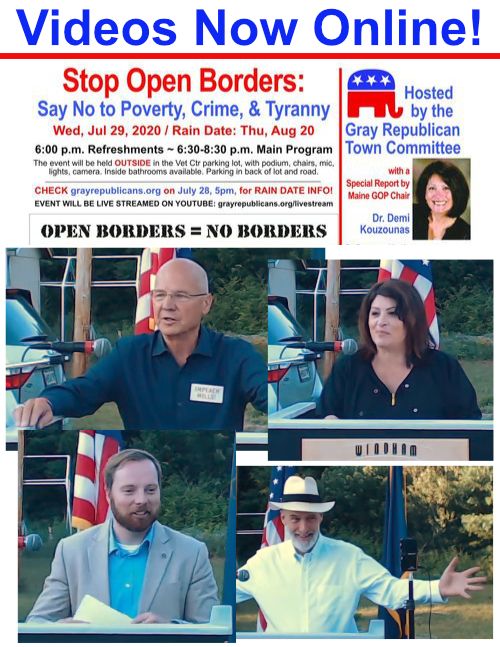 The Gray Republican Town Committee Hosted a public speech event on the topic:
Stop Open Borders:
Say No to Poverty, Crime, & Tyranny
Many 2020 Candidates are calling for open borders (i.e. "no borders"). This informative program demonstrated why those policies would harm America—and Maine. 45 Co-Sponsors worked together on the project, including the Maine GOP. (See PDF and flyer image at bottom of this page.)
It was held on: Wed, Jul 29, 2020, 6:00 p.m. Refreshments ~ 6:30-8:30 p.m. Main Program / Windham Vet Center, 35 Veterans Memorial Dr, Windham, ME. The event was held outside in the Vet Ctr parking lot.
The program featured Rep. Larry Lockman as the Keynote Speaker, as well as Border Patrol agent Robert McArdle as the second speaker, and the Gray Republican Committee Chair, Peter Falkenberg Brown, as the intro speaker. In addition, Dr. Demi Kouzounas, the Chair of the Maine GOP, gave a Special Report.
(Click on the image below to view a larger version.)

You can watch Part 1 on YouTube: https://youtu.be/q7KDQDrVDaY
or below.
For more info and to watch the other presentations, visit:
https://grayrepublicans.org
or the Gray Republican Committee's YouTube Channel:
https://www.youtube.com/channel/UCJTOXhHQoVurpEGs5gTucPw/videos
Click Here to View the Flyer PDF.
Flyer Image: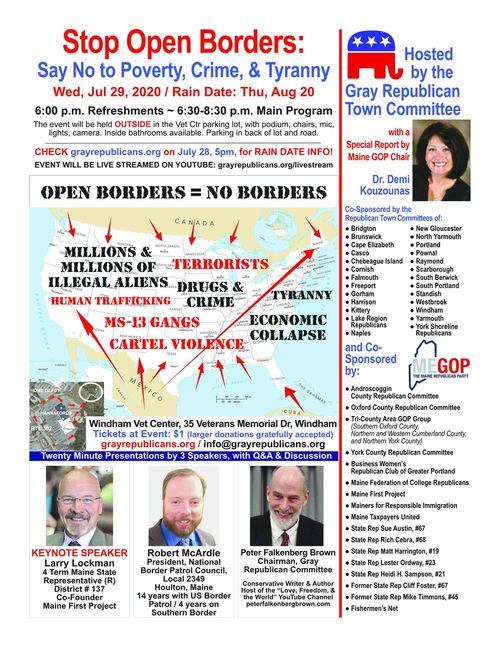 Peter Falkenberg Brown is passionate about writing, publishing, public speaking and film. He hopes that someday he can live up to his favorite motto: "Expressing God's kind and compassionate love in all directions, every second of every day, creates an infinitely expanding sphere of heart."

~ Deus est auctor amoris et decoris. ~