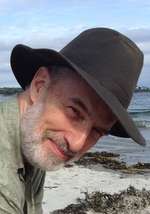 This is Part 1 of of a recent event on the Immigration Crisis hosted by the Gray Republican Committee in Gray, Maine. I'm the Chairman of that Committee.
The full video of the entire event will be posted on the Gray Republican Committee website, at https://grayrepublicans.org.
The essay upon which this speech is based can be read here.
---
The immigration crisis at the Mexican border cannot be overstated. On March 28, 2019, former Department of Homeland Security Secretary Kirstjen Nielsen stated:
We face a system-wide meltdown … We are witnessing the real-time dissolution of the immigration system.
In the flurry of opinions about immigration, border walls, compassion for immigrants and their children, economics, and an influx of crime, there is a larger, more urgent, and civilization-changing crisis: the real probability that open-borders immigration would destroy American sovereignty and exceptionalism.
Watch the video on YouTube: https://youtu.be/vF9XJPI9hew
or below:
Peter Falkenberg Brown is passionate about writing, publishing, public speaking and film. He hopes that someday he can live up to his favorite motto: "Expressing God's kind and compassionate love in all directions, every second of every day, creates an infinitely expanding sphere of heart."

~ Deus est auctor amoris et decoris. ~