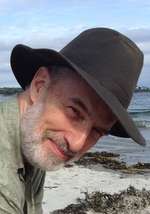 Men have been heavily criticized recently. Some women who have been harmed by men have essentially "thrown men under the bus." Other women simply want men to change their ways and improve as human beings. Many young men may be wondering if their gender is innately deficient and may feel uncertain how to feel, how to act, and how to "be a man."
In today's divisive PC culture, is it okay to be masculine? Can men find a way to be "good men" and be confident in their identity as men?
You can watch the video on YouTube here: https://youtu.be/3aeqLup7OVk
or watch it below.
Follow me on Twitter at @falkenbrown. I invite you to subscribe, leave a comment, and click on the like button, and share this video with two or more friends. I also invite you to become a Patron of the Arts, and visit my web page at
https://www.patreon.com/peterfalkenbergbrown
where you will have the opportunity to support this video channel by donating a small (or larger) amount each month.
Peter Falkenberg Brown is passionate about writing, publishing, public speaking and film. He hopes that someday he can live up to his favorite motto: "Expressing God's kind and compassionate love in all directions, every second of every day, creates an infinitely expanding sphere of heart."

~ Deus est auctor amoris et decoris. ~