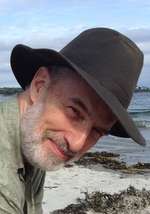 What evidence is there for the existence of an after-life, or spirit world? Is it a world where love reigns supreme? What happens when a person has a near-death experience?
This presentation is the second of seven videos.
You can watch the video on YouTube: https://youtu.be/l8X-PKYPFuc
or watch it below.
Peter Falkenberg Brown is passionate about writing, publishing, public speaking and film. He hopes that someday he can live up to his favorite motto: "Expressing God's kind and compassionate love in all directions, every second of every day, creates an infinitely expanding sphere of heart."

~ Deus est auctor amoris et decoris. ~