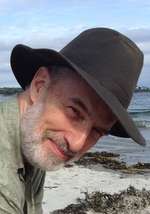 When we die, do we keep our identity, and continue our relationships with people whom we love, like our spouse, children, parents, siblings, relatives, and friends, or do we return to earth through a process of reincarnation?
If we are reincarnated many times, what happens to our memories of the many lives and relationships we experienced?
What do we make of the conflict between testimonies of enduring personal identity in the spirit world versus memories of reincarnation?
You can watch the video on YouTube: https://youtu.be/NfjxhTg9gGI
or watch it below:
Peter Falkenberg Brown is passionate about writing, publishing, public speaking and film. He hopes that someday he can live up to his favorite motto: "Expressing God's kind and compassionate love in all directions, every second of every day, creates an infinitely expanding sphere of heart."

~ Deus est auctor amoris et decoris. ~