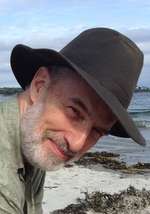 Will our freedom-centered Western civilization survive?
In 2017, 58% of millennials prefer socialism, communism, or facism instead of capitalism. Twenty-three percent of millennials aged twenty-one to twenty-nine think that Joseph Stalin was a "hero."
Will the twenty-first century be an "Age of Illumination," when children inherit all of the goodness that has come before them and then use that internal wealth to transform the world?
Or will it be a century of Mowgli Children, who know little or nothing of history and culture, and make decisions based upon ignorance?
You can watch the video on YouTube: https://youtu.be/EyBsJbjaFK0
or watch it below.
Peter Falkenberg Brown is passionate about writing, publishing, public speaking and film. He hopes that someday he can live up to his favorite motto: "Expressing God's kind and compassionate love in all directions, every second of every day, creates an infinitely expanding sphere of heart."

~ Deus est auctor amoris et decoris. ~