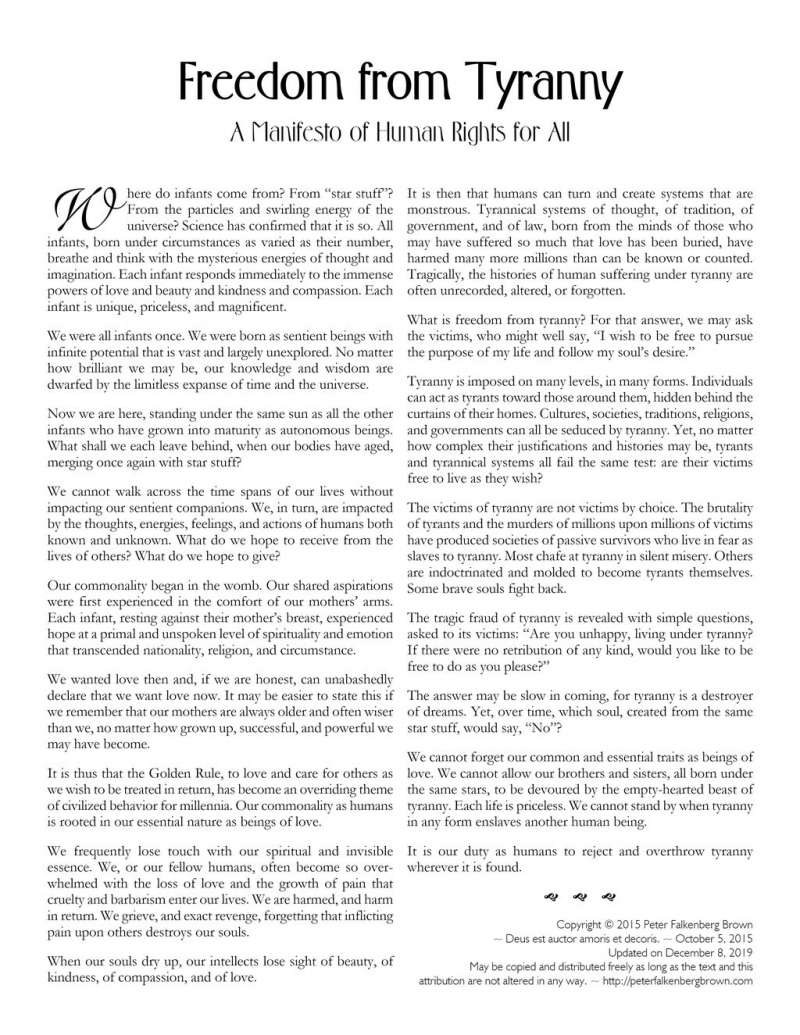 I have written a "manifesto" about human rights and freedom from tyranny.
My goal with this document is to present a truly basic reason to oppose tyranny, with which individuals from many different backgrounds might agree.
It is a one page PDF that you may download, copy, and distribute freely.
May we all be free from tyranny.
Peter Falkenberg Brown