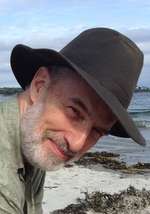 DEAR PETER:
I am a 35 year old mother of 6 children, ages 11 to 3 years (twins.) I live in Gilroy, CA. I don't really like the things I hear about our Junior High. I have always been interested in homeschooling but now I have some real motivation.
My 11 year old girl will be in Junior High next September. My 9 year old boy was a late reader and missed the beginning writing stuff in second and third grade, so I spend a lot of time helping him catch up. My 7 year old can do his 11 year old sister's homework and he is not getting enrichment from his teacher, even though we had a conference about it.
My 5 year old girl is breezing through kindergarten, and my 3 year old boy and girl twins love their parent-taught preschool. I know I would throw myself into this 200% and lose my husband and myself in the process. I have some new homeschooling friends and relatives who are encouraging, but I'd like to get a realistic, day to day look at a homeschooler who's been at this for awhile to get the long term view as well. If you have a minute I'd appreciate any advice. Thanks.
JanDEAR JAN:
Probably the easiest way to talk with homeschoolers who have been doing it for awhile is to contact your local homeschooling association. Your school board may know of the contact person, or any of your prominent churches may be able to point you to a local organization. That way, you can sit down and talk at length with someone who's been in the trenches for awhile. Good luck!
---
ON STEP-PARENTING:
Some of you may have read the "Letters to the Editor" section on our web page -- but for those of you who haven't, I'd like to comment on some email that I received in response to my preface in the first issue of
The HeartThread Journal
. To quote my remarks again, I wrote:
"There is perhaps no graver issue facing America, and the world today, than the restoration of the two-parent family. With a fifty percent divorce rate, millions of children are growing up with one or more step-parents. Step-parents are often very loving, but it is still unfortunate for those children that they don't have the secure foundation of being loved by both natural parents in a harmonious marriage."
My, oh my, did I get some email! It was well deserved, for my remarks were incomplete. I'm afraid that the intent of my comments was overshadowed by the cryptic reference to step-parents. As our readers have so powerfully pointed out (see the Letters to the Editor), step-parents tend to get a bum rap in the parenting department.
One reader told me of a teacher who wouldn't let the reader's step-daughter make a Mother's Day gift for her because her class only made gifts for "real moms." This particular step-mother expressed a lot of pain about the attitudes in society toward step-parents. As she, and other step-parents so wisely pointed out, their love for their step-children was in many cases far deeper and more profound than the original parent had expressed. They love their "step-children" and because of that, are creating beautiful relationships of love between parent and child.
I have the utmost respect for step-parents who are loving their step-children as their own. My comments were really meant to highlight the fact that 50% of the couples who are falling in love with each other today are falling out of love and separating, sometimes to the long-term distress and grief of their children. Lest I start a new firestorm, let me say here that this is not a sweeping criticism of couples who get divorced. Every couple has their reasons ... some of them compelling.
The real issue is this: how can we, as a society, educate young people so that when they get married they will be better able to build and maintain marriages of "true love?" Who gets married with the hope that they'll soon be divorced? It's in everyone's interest to revitalize our understanding of marriage and the process of building relationships so that marriages will endure for a lifetime.
Are children damaged by divorce? Do they grow up wishing that their original father and mother had continued to love each other? My father and mother never legally divorced, but they did separate. My younger brother experienced a great deal of emotional pain as he watched our father and mother grow cold toward each other. It was not a happy time.
How do broken families affect the hearts of our young people today? What does that "heartistic situation" do to our society as a whole? Conversely, won't many societal problems be improved if we can increase the amount of successful marriages and successful families? It makes sense to me.
Peter Falkenberg Brown is passionate about writing, publishing, public speaking and film. He hopes that someday he can live up to his favorite motto: "Expressing God's kind and compassionate love in all directions, every second of every day, creates an infinitely expanding sphere of heart."

~ Deus est auctor amoris et decoris. ~