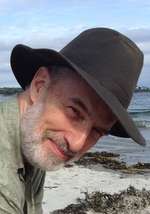 DEAR PETER:
I have an eleven year old daughter who is very shy. She is extremely intelligent, she loves to read, and she gets very involved in certain television shows or book series. With a few friends she is very lively, but with the majority of people she is very shy. We have tried to be loving and supportive and explain to teachers and others that she is just very shy, but some people are worried about her social development. What do you think, and what do you recommend?
Concerned DadDEAR CONCERNED DAD:
If you look at your daughter and find that she's a generous-hearted, good-natured and loving girl, I would say that you don't have to worry at all. If, on the other hand, your daughter tends to be cold, selfish and petulant, then you should be worried. Wouldn't you say that the attribute of being socially "active" is found among both types of people? Being a social butterfly does not necessarily a deep, loving, caring child make.
Teach your daughter to love others, serve others, and look at others with compassion and sensitivity. It's a cold, cruel, and often brutal world out there -- especially among children, who can be unusually cruel to each other. Help your daughter to realize that ultimately, her greatest joy will come through helping and loving others. As she experiences this, she'll become more interested in people.
A motivation of love will give her the power to overcome her natural shyness. After all, when someone is suffering, or in need, shyness becomes irrelevant. At the same time, teaching our children to live with a motivation of love is far more wonderful than raising our children to become brainless gadabouts. It sounds like your daughter is very sensitive. This can become her greatest asset. Honor her for it and help her hone it into something even greater.
---
DEAR PETER:
Our daughter is twelve and a half and is very popular and has many friends, but she doesn't want to date. She senses that one of the boys that she knows is getting a crush on her and wants to ask her for a date. She feels uncomfortable. What is the best way for her to make clear her position, yet still maintain her friendship, without hurting the boy's feelings?
A. - from Washington, DCDEAR A:
Tell your daughter to be extremely clear, straightforward and kind. As we all know, teenagers today are being influenced to be anything but abstinent. She will undoubtedly receive a great deal of pressure from many boys. Guide her to state her position clearly. For example, "I don't want to date anyone because I'm waiting until I'm older."
She can tell the boy that they can "just be friends", but not boyfriends -- more like brother and sister. Teach her to draw the line very firmly. Tell her to not allow any kissing, hugging, or hand holding. In fact, to be really safe, you should teach her to never be alone with boys. If she's not alone with a boy in an unsupervised environment, there isn't much chance for something to happen.
Teenagers are very passionate. It's extremely difficult for them to control their emotions. The best protection is to control their environment. Encourage your daughter to join clubs or other organizations, and conduct her social life in groups, rather than getting connected to the dating scene.
Teach your daughter to communicate to other teenagers the value of waiting. More and more teenagers are realizing that teen pregnancy will damage their lives. The organization called "Best Friends", based right in your town, Washington, DC, and founded by Elayne Bennett, is making tremendous advances in this regard. It's getting more and more popular to "just say no to sex". In Japan a movement is starting among teenagers that espouses the slogan "Purity is Stylish." If your daughter talks about these things, many of her classmates may respond and appreciate her efforts. She's definitely going in the right direction. She can be proud of herself.
Peter Falkenberg Brown is passionate about writing, publishing, public speaking and film. He hopes that someday he can live up to his favorite motto: "Expressing God's kind and compassionate love in all directions, every second of every day, creates an infinitely expanding sphere of heart."

~ Deus est auctor amoris et decoris. ~