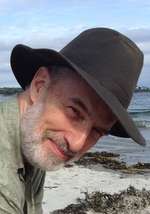 DEAR PETER:
My fiancé and I want to get married but I am starting my first year of college at age 25. He is currently attending his last year of college. We both receive financial aid. He is afraid if we get married my financial aid for my sophomore year will not cover all of my tuition cost. I understand his point of view but I believe finances should not stop us being together as man and wife. Please give me your input.
Donna JonesDEAR DONNA:
I agree with you. Marriage is, after all, the place where the husband and wife should live together in true, unselfish love. True love is more important and more valuable than money -- or even knowledge, for that matter. At the same time, your boyfriend has a point about making a responsible plan so that you can finish your schooling. To me, this question should rest on understanding and balancing your desires. What's the most important thing to both of you?
If you both feel fine about waiting to get married until you finish school -- or until he does, and if your relationship of heart will flourish during that time, so that your unselfish love for each other becomes even stronger, then it might be fine to wait.
If, on the other hand, you truly feel that you cannot wait, and that not getting married would have an adverse effect on your relationship, then somehow you must convince your fiancé that love is more important than money and you'll be able to tough it out when the financial going gets rough. You could also tell him that you'll make extra money on the side, to support the added expense.
Ultimately, if you love each other, and get married now, you'll see your way through the difficulties. As I tell my wife, when our circumstances are difficult, "Love is the strongest power in the universe."
---
DEAR PETER:
I've been doing home schooling, but I've been worried about the issue of socialization. Many of my friends say that's the biggest problem with home schooling. What do you think about this issue?
Homeschooling MomDEAR HOMESCHOOLING:
I home school my children, and have heard that comment many times. I like to look at issues from the point of view of purpose. What's the purpose of socialization? Usually, I hear that it's so our children can learn to get along with others, conduct themselves properly in society, and have lots of friends during their childhood.
I believe that the family, made up of the Father, Mother, and brothers and sisters, is the primary training ground for children to learn about relationships of heart. To me, a key issue is whether or not God should be the central core of the family. I believe that He should be, and is, in the role of the central parent.
Because of that, I feel very strongly that my children should learn how to relate "vertically" with God and their parents, even before they relate to other children. Of course it happens simultaneously, but the emphasis should be on the vertical relationship of "filial piety" (the love that the child gives to the parent -- stemming from the love that the parent gives to the child.)
Based upon that firm foundation and root of love, the children will learn how to love others in an unselfish way. Filial piety isn't talked about very much in Western culture, but it's a core ethic in Oriental culture. In Western culture, "peer pressure" has more influence than filial piety.
Isn't it rather tragic that a child can go to school, fall in with a group of friends who don't have a good relationship with their parents, and then be influenced to reject his or her parents? It has happened many, many times.
Some of my friends have said that if I raise my children correctly then they will be able to overcome those adverse influences. It might be true. It's also true that if I train them well at home to love others unselfishly, they'll function quite well in society. Besides, doing home schooling doesn't mean that they'll never see other people, or other friends. Essentially, though, rather than send them out to society with an undeveloped character, I would prefer to train them in the home environment until they are heartistically strong and able to love well.
Peter Falkenberg Brown is passionate about writing, publishing, public speaking and film. He hopes that someday he can live up to his favorite motto: "Expressing God's kind and compassionate love in all directions, every second of every day, creates an infinitely expanding sphere of heart."

~ Deus est auctor amoris et decoris. ~