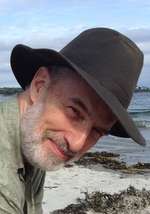 DEAR PETER:
I have happy memories of Halloween -- but I have mixed feelings about my children participating nowadays, because there's always somebody with a very horrific costume around, such as Freddy Krueger or corpses or whatever. There also seems to be a lot of horror movies on TV around this time.
Children are so excited about dressing up and getting candy, but I worry about them participating with so many horrible by-products of this holiday. If I forbid them to participate they seem so heartbroken. What should I do?
Holiday-Stricken MomDEAR HOLIDAY-STRICKEN MOM:
You're not alone in feeling the way you do. I've talked with a lot of moms (and dads) who are more and more worried about Halloween. The holiday has been increasingly corrupted as the years have gone by.
Some parents that I've talked with feel negative about Halloween because of its basic theme -- the night when all the evil spirits come out and create havoc. Others are upset because of the reasons that you stated -- the ugliness of horror movies, masks and other paraphernalia. Personally, I'm upset for both reasons. I look at the Freddy masks and think, "Well, there's the true nature of Halloween being revealed. It's not just bobbing for apples."
What to do? I go back and forth about this every year. I'm very sympathetic about the children's feelings. I also feel that we're being held hostage by a holiday that I'd rather not celebrate. I've reached a compromise. The children go to a friend's house for a dress-up costume party and candy. I don't allow any horrible masks, and I go one step farther by telling them that they're not celebrating Halloween, but All Saint's Day (which is the next day.)
I try to minimize the trick or treating by either not doing it at all, or by accompanying them to a select few friends or neighbors. My hope is that Halloween will either decline as a holiday or be replaced by an All Saints Day celebration.
---
DEAR PETER:
I used to work in a nursing home, where I saw many elderly people wasting away, lonely and virtually waiting for death. Their relatives didn't visit very often, and when they did, seemed to be eager to leave as soon as possible. I'm wondering if it might not be better for our nation's elderly to be taken care of at home by their children. What do you think about that?
Respectful of the ElderlyDEAR RESPECTFUL:
I wish that I could answer this from a personal perspective. My parents have all passed away. I can't tell you then that I'm taking care of my parents in our home. What I can say is that I hope that our children would like to take care of us when we are old and infirm.
I believe that if the relationship of love between the parents and children is warm and strong, then the children and parents would naturally want to stay together. Of course it's a financial burden, but do we worry about that as parents when we have children? We love our children, and want to take care of them whatever the cost.
It's our job, as parents, to love our children as they grow, and then love them throughout their lives. If we do so, our relationship with them will hopefully be warm and close and will mature into a relationship of true and deep friendship. If we are able to love our children so, and our relationship becomes such that even at the age of eighty we, and our children, feel like we profoundly love each other, then wouldn't it be natural for our children to want to take care of us when we are old and weak?
The world of heart and love flowing between parents and children shouldn't decline as the parents and children grow older. As parents, we should love our children forever, not just until they marry and move out. When we're eighty, and walking with a cane, we still want to look at our children with parental love and care for them. Living together would seem like the most natural thing if we loved each other to that degree. Shouldn't parents and children be the best friends in all the world?
Western society in particular has fallen short in that regard. Fortunately, it is a problem that can be addressed by each set of parents and each family. Society will be the better for it.
Peter Falkenberg Brown is passionate about writing, publishing, public speaking and film. He hopes that someday he can live up to his favorite motto: "Expressing God's kind and compassionate love in all directions, every second of every day, creates an infinitely expanding sphere of heart."

~ Deus est auctor amoris et decoris. ~